Associate Game Producer (Krunker)
Join our dynamic and passionate team as a Junior/Mid Associate Game Producer for an exciting First Person Shooter (FPS) game project.
About FRVR
FRVR is a growth stage games platform and publishing company building an expansive, cross-channel ecosystem that connects billions through amazing games instantly. FRVR's proprietary technology and global reach represent a sea change for players and game developers. By democratising game distribution & discovery, eliminating downloads, and providing game makers of any size with robust development and live game operating tools, FRVR reduces cost and eliminates friction for creators while connecting them with billions of players worldwide.
Founded & led by seasoned entrepreneurs and game-makers and backed by leading investors, FRVR has seen explosive growth. FRVR games have been downloaded 2 billion times. Through partnerships with companies including Facebook, Samsung, Snap, and TikTok, the company currently supports a growing player base of 2 million daily active players across an ever-expanding portfolio of games.
FRVR seeks passionate game-makers, technologists, data ninjas, product, and business leaders at all levels to join an incredible team and empower creators to serve their players better anywhere, on any device.
Intro
Join our dynamic and passionate team as a Junior/Mid Associate Game Producer for an exciting First Person Shooter (FPS) game project.
Krunker FRVR is an HTML5 FPS game currently available on several platforms, and since its launch in early 2023, it has already captivated tens of thousands of users daily. We have ambitious plans to aggressively scale this game and make it one of the most popular instant games of all time.
As a member of our tight-knit group, you'll collaborate with talented engineers and artists to bring an immersive gaming experience to life. Reporting directly to the Product Manager, you'll play an important role in the development process, ensuring efficient coordination and execution of tasks. We're seeking an individual who thrives in a fast-paced environment, values precision, and possesses exceptional teamwork and communication skills. If you're eager to contribute to a cutting-edge FPS game and learn alongside industry experts, we encourage you to apply.
Challenges & Responsibilities
Assist the Product Manager in planning, organising, and overseeing the development of the FPS game, adhering to project goals and timelines.
Monitor project progress, identify potential roadblocks, and work proactively to address them, ensuring smooth project execution.
Help maintain a clear and up-to-date backlog of tasks, user stories, and features, ensuring their accuracy and relevance.
Contribute to the refinement of user stories, ensuring they are well-defined and include all necessary details for successful implementation.
Embrace a culture of continuous improvement, identifying opportunities to enhance workflows, communication, and team effectiveness.
Collaborate closely with cross-functional teams, including game designers, developers, artists, and QA testers, to define and prioritize features, tasks, and sprints.
Maintain a detailed project backlog, including feature planning, milestone tracking, and resource allocation, to ensure timely delivery of high-quality game releases.
Foster a collaborative and positive team environment, promoting effective communication, knowledge sharing, and problem-solving within the development team.
Facilitate Scrum ceremonies, including daily stand-ups, sprint planning, sprint reviews, and retrospectives, fostering open communication and team collaboration.


Things you will learn
How to play a crucial role in translating the vision and strategy set by the Product Manager into an actionable operational plan.
Running day-to-day operations of the game development team, ensuring the successful execution of the project.
How to act as a liaison between the development team and game product managers or other stakeholders, providing regular updates, managing expectations, and ensuring alignment between the project's progress and business objectives.
How to lead the game development team using agile methodologies and ensuring smooth and efficient project management.
We are looking for someone with
Strong enthusiasm for video game development and a genuine interest in First Person Shooter games.
Excellent organisational skills, with the ability to multitask and manage priorities effectively in a fast-paced environment.
Exceptional communication and interpersonal skills, promoting collaboration and positive interactions within the team.
A keen eye for detail and a commitment to executing tasks accurately and efficiently.
Demonstrated ability to learn quickly, adapt to new challenges, and apply acquired knowledge effectively.
Familiarity with Agile methodologies and experience facilitating Scrum ceremonies.
This could be a perfect role for someone who worked before in the gaming industry but on different roles (engineer, QA, designer) and is looking to pivot his career towards Game Producer / Product Manager / Scrum Master roles in the same industry.
If you also have these experiences, it will be a bonus
Previous experience in game development, particularly in FPS and/or HTML5 projects.
Familiarity with software tools commonly used in game production.
Basic understanding of 2D and 3D art processes and pipelines.
Knowledge of additional project management methodologies and frameworks.
Experience with collaboration and communication tools such as JIRA, Slack, or similar platforms.
An understanding of the technical aspects of game development, enabling effective communication with the engineering team.
If you're motivated to contribute your skills and passion to a high-energy team, while gaining valuable insights into the world of game development, we encourage you to apply. Let's create an exceptional gaming experience together!

What else you should know (Perks):
Permanent work contract 📝 (depending on location via EoR)
up to 30 vacation days ☀️ 🏝
Workplace Allowance of 250€ per year 📎
Personal Training Budget of 600€ per year 🎓
Remote work setup 👩‍💻
Co-working budget
You will be a part of a fun & playful working culture 🏀
After 3 years with FRVR, you can take your own Mini-Sabbatical: 1 extra month vacation + 2500€ budget 🧳✈️
Show up with your pet with you, we love it 🐈 ❤️ 🐶
Locations

Remote

Remote status

Fully Remote

Employment type

Full-time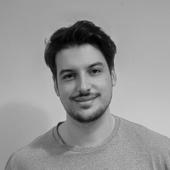 Contact
André Silva
Senior Talent Acquisition – People & Culture
Our Perks and Benefits
🌴 Respect for personal and family lifestyle

🎮 Game-time at work

🧘🏻‍♂️ Health & Wellness initiatives

🏢 Regular Demo Sessions and Town Halls

💸 Competitive Pay and Flexible Benefits

💻 Top notch personal equipment

🍹Company-wide cocktail sessions

🐶 Office Dog (and cat!)🐈
Life at FRVR
We are a startup with global talent spread all over Europe and we're building our core team from Lisbon, Portugal. We are a remote friendly organization, but still believe in the beauty of face-to-face interaction and the sharing of an office space. We have colleagues with all types of backgrounds and experiences and a healthy combination of game industry veterans and people who are new to the industry. From board game nerds to amateur chefs, from wine enthusiasts to informal gardeners, from Jiu-Jitsu masters to dog lovers, we have a curious bunch that we can call a team.
About FRVR
FRVR is an instant gaming distribution platform and we fundamentally believe that everyone deserves easy access to fun entertainment. We are redefining game distribution as the world leader in building successful game channels beyond the app stores. Our mission is to democratize game distribution by delivering great games for everyone, everywhere.
Associate Game Producer (Krunker)
Join our dynamic and passionate team as a Junior/Mid Associate Game Producer for an exciting First Person Shooter (FPS) game project.
Loading application form
Already working at FRVR?
Let's recruit together and find your next colleague.