Game Designer, Action Games
We're looking for a Game Designer to focus on the action/midcore part of our games portfolio
About FRVR
FRVR is a growth stage games platform and publishing company building an expansive, cross-channel ecosystem that connects billions through amazing games instantly. FRVR's proprietary technology and global reach represent a sea change for players and game developers. By democratising game distribution & discovery, eliminating downloads, and providing game makers of any size with robust development and live game operating tools, FRVR reduces cost and eliminates friction for creators while connecting them with billions of players worldwide.
Founded & led by seasoned entrepreneurs and game-makers and backed by leading investors, FRVR has seen explosive growth. FRVR games have been downloaded 2 billion times. Through partnerships with companies including Facebook, Samsung, Snap, and TikTok, the company currently supports a growing player base of 2 million daily active players across an ever-expanding portfolio of games.
FRVR seeks passionate game-makers, technologists, data ninjas, product, and business leaders at all levels to join an incredible team and empower creators to serve their players better anywhere, on any device.
Intro
We're looking for a Game Designer to focus on the action/midcore part of our games portfolio. We are the leading company worldwide in casual instant games and this is an opportunity to make a real difference in the direction of the company as we expand the genres we work with on this exciting new games platform.
As Game Designer you are responsible for working with the Game Product Manager to transform the vision for the game into gameplay, game features and content. You'll be basing your work on KPI targets, building feature and content specs, and assessing the results of game experiments and improvements.
We are looking for someone with experience a design position on an FPS or online action game, who has a passion for new platforms and games-as-a-service OR someone with games-as-a-service experience and a passion for playing FPS or online action games.


Challenges & Responsibilities
Create the game design for one or more action/midcore games in our portfolio
Work closely with the Game Product Manager to turn KPI targets into delightful features and content for our audience
Spec out game features for engineers to build, and review quality before release
Drive the consumer testing strategy (quantitive and qualitive) with the publishing team


We are looking for someone with
Passion for building online actions games for a global audience of passionate gamers
Experience with live game design and the data-design-test-deploy loop
Comfort with working simultaneously at a high level of design as well as at a low level tweaking and tuning features and content
Drive for moving at high speed with KPI targets but also a soft consumer focus for our audience
Passionate, self-driven, and able to work with minimal supervision toward a common team or company goal;
Proficient in English - we're a global team.  
What else you should know (Perks)

Permanent work contract 📝 (depending on location via EoR)
up to 30 vacation days ☀️ 🏝
Workplace Allowance of 250€ per year 📎
Personal Training Budget of 600€ per year 🎓
Remote work setup 👩‍💻
Co-working budget
You will be a part of a fun & playful working culture 🏀
After 3 years with FRVR, you can take your own Mini-Sabbatical: 1 extra month vacation + 2500€ budget 🧳✈️
Show up with your pet with you, we love it 🐈 ❤️ 🐶
Remote status

Fully Remote

Employment type

Full-time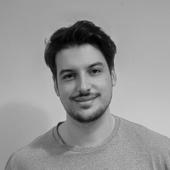 Contact
André Silva
Senior Talent Acquisition – People & Culture
Our Perks and Benefits
🌴 Respect for personal and family lifestyle

🎮 Game-time at work

🧘🏻‍♂️ Health & Wellness initiatives

🏢 Regular Demo Sessions and Town Halls

💸 Competitive Pay and Flexible Benefits

💻 Top notch personal equipment

🍹Company-wide cocktail sessions

🐶 Office Dog (and cat!)🐈
Life at FRVR
We are a startup with global talent spread all over Europe and we're building our core team from Lisbon, Portugal. We are a remote friendly organization, but still believe in the beauty of face-to-face interaction and the sharing of an office space. We have colleagues with all types of backgrounds and experiences and a healthy combination of game industry veterans and people who are new to the industry. From board game nerds to amateur chefs, from wine enthusiasts to informal gardeners, from Jiu-Jitsu masters to dog lovers, we have a curious bunch that we can call a team.
About FRVR
FRVR is an instant gaming distribution platform and we fundamentally believe that everyone deserves easy access to fun entertainment. We are redefining game distribution as the world leader in building successful game channels beyond the app stores. Our mission is to democratize game distribution by delivering great games for everyone, everywhere.
Game Designer, Action Games
We're looking for a Game Designer to focus on the action/midcore part of our games portfolio
Loading application form
Already working at FRVR?
Let's recruit together and find your next colleague.